Butterfunk Biscuit is an ode to recipes passed down by four generations of the Scott family. We've stayed true to the original, using homegrown techniques and methods, with just a few alterations added through the years. We take pride in every step of the biscuit making process — from turning buttery dough into flaky layers. Butterfunk Biscuit resonates with my family's story and I'm sure you will taste the soul in every bite. We welcome you to join in on the culture, heritage and nostalgia that make Butterfunk Biscuit a gift from our family to yours.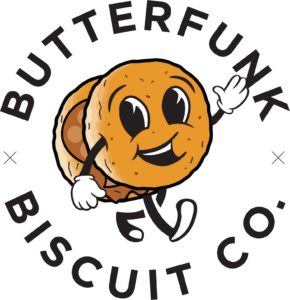 Type
Southern Inspired Biscuit Sandwiches
Accomplishments
Concept development, Restaurant Design & Construction, Menu development.
Visit Website