When Chef Franklin Becker returned from Portugal, he brought back a passion for the country's cuisine: BBQ.
He created Galinha to celebrate Portuguese barbecue, which he calls "BBQ, done better" — meats grilled in the old-world style where flavor is prized above all.
Here, there's no sticky sauce. Though there is zesty, citrusy piri-piri and fresh salsa verde. There's high heat — which means crispy bark — and even higher flavors, sealed in.
Come, (or click) to experience barbecue like Chef Becker likes it, barbecue like you've never had before.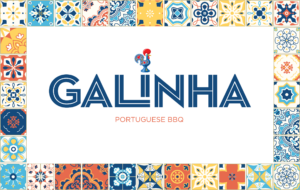 Accomplishments
Concept development, Restaurant Design & Construction, Menu development.
Visit the Website